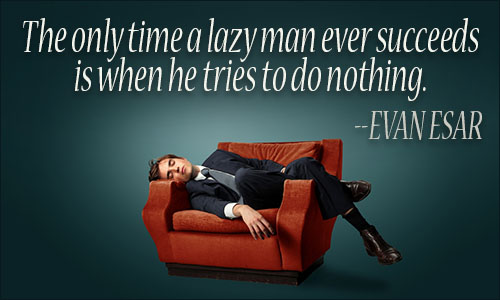 Image source: notable-quotes.com
"Much food is in the fallow ground of the poor, and for lack of justice there is waste"
– Proverbs 13:23.
One very important life truth I have learned is that everyone, I mean every single human being, is given a wealth of gifts, resources and opportunities in his lifetime to succeed. If anyone ends up poor in life, it is not because of a lack of opportunities or that God didn't bless such one with natural gifts that could be translated to wealth or, at the very least, a comfortable life.
A lot of times, the reason many end up in poverty is laziness. Granted, there may be other factors that contribute to one's condition, but ultimately, it comes down to what the individual did or, put better, failed to do, as a result of laziness.
The Scripture (especially the Book of Proverbs) has quite a lot to say about laziness - from the nature of the lazy man to how he will end up as he continues in his laziness.